Multi-touch Professional LED Displays for Businesses:
Samsung multi-touch LED displays for enhanced collaboration
Our multi-touch professional LED displays bring smarter, faster solutions for everyone using or interacting with visual technology in your business. With a choice of touchscreen sizes from 10" to 98", suitable for landscape or portrait installation, there's a multi-touch screen that is perfect for your needs and location.
lets people use hand and finger gestures to interact with multi-media content, access corporate information, play games, create special effects, manipulate art and photographs, and even view advertising, in a truly unique and compelling way.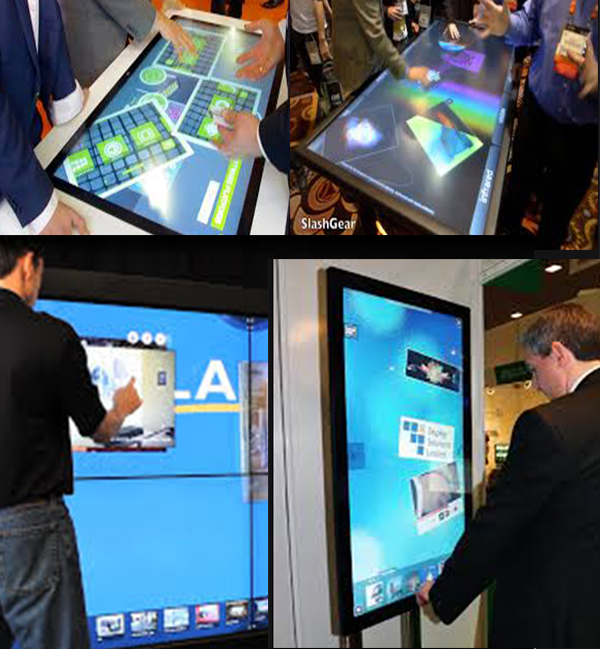 Available Size
10 < 55

14 < 65

19 < 75

12 < 8

32 < 98

43 < 48
MULTI-TOUCH SCREEN TABLES
Multi Touch table with powerfully integrated minicomputer. All Display screens are commercial grade 24 x 7 LED displays with option of Full HD or 4K UHD resolution. Our touch tables use PCAP touch technology and supports from 10 to 60 simultaneously multi-touch points and impermeability to light interference.
Available Sizes: 32″, 40″, 42″, 43″, 47″48″, 49″, 55″ 65″ & 75