What are Digital Signage Video wall , kiosk ,Digital Posters,Multi , LCD LED and Video Wall ?
WHAT IS MULTI TOUCH KIOSKS ?
WHAT IS SMD LED VIDEO WALL ?
WHAT ARE DIGITAL POSTERS ?
The Multi-Touch kiosks are large format portable touch screens in Pakistan that can easily be placed into any environment, allowing passers by, visitors or potential clients to interact with a website, a game or any interactive software designed to communicate a message. It's also a great tool for work and entertainment.
Multi Touch Kiosk is a newer Technology in Pakistan that allows for multiple points of contact on the screen that can control simultaneous movements.
Multi Touch Kiosk have such powerful function? As it has built in our Android system or Windows system, just like our mobile phone or computer.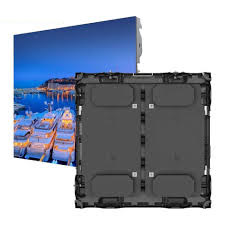 Based on same power consumption, SMD LED produces the highest brightness among other types of LED packages such as COB, MCOB and High Power LED's. SMD LED, its luminous principle is the current through the compound semiconductor, through a combination of electrons and holes, excess energy will be released as light to glowing effect.LED Display screen are basically Flat-panel electronic viewing technology.SMD Led video wall is basically needed for commercial and private display of any picture or videos of any brand.SMD Screen are mostly using in sign board .
Digital Poster is any piece of printed paper designed to be attached to any vertical or horizontal surface. Typically Digital Posters include both text and graphic elements, Sometimes Digital Poster may be either whole graphical images or whole only text too.
The Digital Poster is modern replacement of printed Poster. A "Digital Poster" consists of either a static or dynamic digital object which focuses on a particular topic.
The digital poster should run without user interaction.
Digital Poster are cheaper, better at engaging customers, and easier to manage.
WHAT IS ADVANTAGE OF DIGITAL BULLETIN BOARD ?
The main advantage of Digital Bulletin Boards is the fact that they are so public.
Digital Bulletin Boards Display announcements, news and information on any screen.
Digital Bulletin Boards Easily make changes to existing announcements, or quickly add a new one. Use animation, video, or plain text to get your message across.
Digital Bulletin Boards Instant streaming news and announcement.
WHAT IS DIGITAL SIGNAGE ?
Digital Signage as a digital installation that displays video or multimedia content for informational or advertising purposes.
We are offering enhanced LED solutions for Digital Signage based on future technologies. Building on the physical shopping experience with growth in mobile and internet technologies. Retail Digital Signage is a growing segment of the global economy and the perfect place to implement new displays.  Mixing technology-enabled experiences in physical stores or show rooms with internet or mobile sales components is a trend.
WHAT ARE COMMERCIAL POSTERS ?
The Commercial Posters represents the thousands of posters that are designed, issued and distributed for direct sales to the public
Commercial-grade displays are specifically designed to meet the needs of Various businesses in a   variety of environments, ensuring content and information comes Across as intended. Before making a decision that will impact how others will view your business, take a look at how commercial displays will help you send the right message.
Digital Signage By Industry
Our product is useful in trade shows, retail stores, presentation centers, corporate showrooms. lounges, billboards, museums and more. From floors to walls to tables and phones, wOur product is useful in trade shows, retail stores, presentation centers, corporate showrooms. lounges, billboards, museums and more. From floors to walls to tables and phones, we have develop applications that attract consumers by opening a world that they themselves can explore.
Kontinental Establishments came into existence in 1994 and a well established name in systems, networking and power solutions in Pakistan Information Technology industry. Over the span of time ever since its establishment Kontinental Establishments has made a remarkable growth and managed to achieve a respectable status in Pakistan Corporate, Government and SMB Sector in Pakistan.With over 100 employees in 4 offices across Pakistan . Kontinental -Establishments extends Information Technology Solutions which are tailored to fit our customer requirement and budget through which enjoy maximum return on their investment. We are proud to think our self as a partner in growth of our customers a one stop shop for all their IT requirements.
Kontinental Establishments offers a wide range of Services to its valued customers on some of the leading brand in ICT industry keeping in mind their objective and budget.